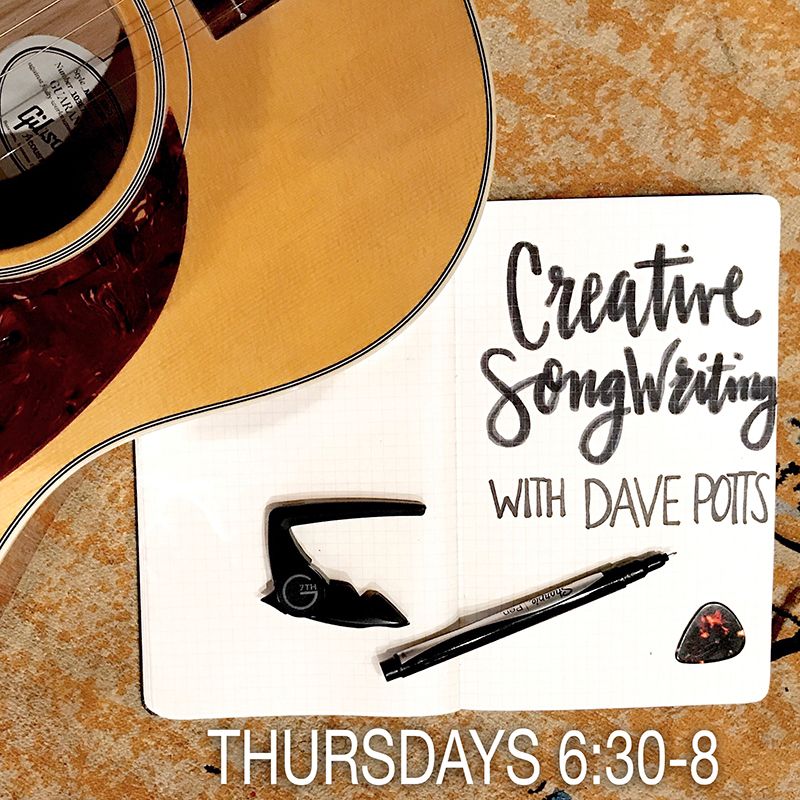 Creative Songwriting 101
Do you have ideas but aren't sure how to turn them into songs? 

During this 4 week course, Dave Potts will teach you to explore the creative side of songwriting. Dave has specifically created this exciting program to help you work through new ideas of themes, titles, and content throughout multiple genres.

We will go in-depth into different writing styles and techniques, matching a melody, and how to get over writer's block. This class is a must for anyone interested in the art of songwriting. The world doesn't need another song; the world needs YOUR song.
start